Christmas Dinner or Lunch in Melbourne
'Tis the season for seafood, long lunches and festive cheer! Our annual festive program is back to bring an element of style to your Christmas festivities. So celebrate Christmas in Melbourne and indulge with family and friends at Sheraton Melbourne Hotel.
Express à la carte lunch
The menu features contemporary fare such as Duck Rilletes with Beurre Noisette Crumb, Baby Beetroots, Carrots and Fresh Peas on the entrée menu, to something more traditional like Roast Turkey and Stuffing, Crispy Potatoes, Root Vegetables, Cranberry Jus and Mustard Fruits for the main course. If you have a sweet tooth, you may wish to indulge in dessert, which includes an Australian Classic and a 'Christmas must' – Seasonal Pavlova with Macerated Berries, Passionfruit and a Basil Crisp.
1-22 December 2017 (Mon-Fri)
12:00 PM to 2:30 PM
$39 two course per person
$49 three course per person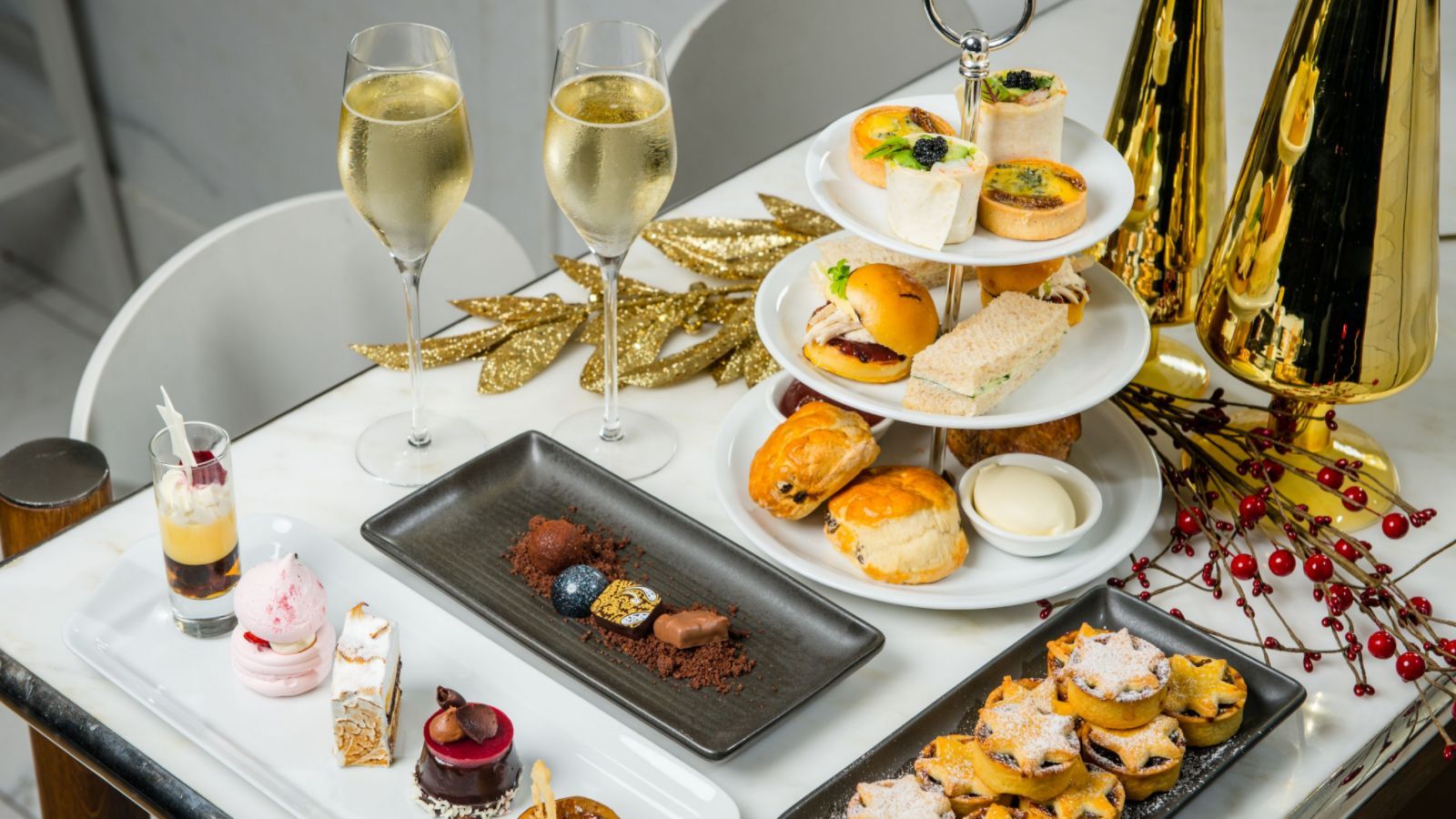 Festive afternoon tea
Treat yourself this holiday season at the Sheraton Christmas High Tea. Scrumptious sweet treats include Rum, Raisin and Chocolate Scones served with Raspberry Jam and Double Cream, Pecan Tart and Buche De Noel. Indulge with savoury morsels including Blue Cheese and Fig Quiche or the Mini Brioche Bun with Roasted Turkey, Cranberry Sauce and Brie Cheese.
1 – 30 December 2017
1:00 PM to 3:00 PM
Monday to Friday - $49 including a glass of sparkling wine
Saturday - $59 including a glass of sparkling wine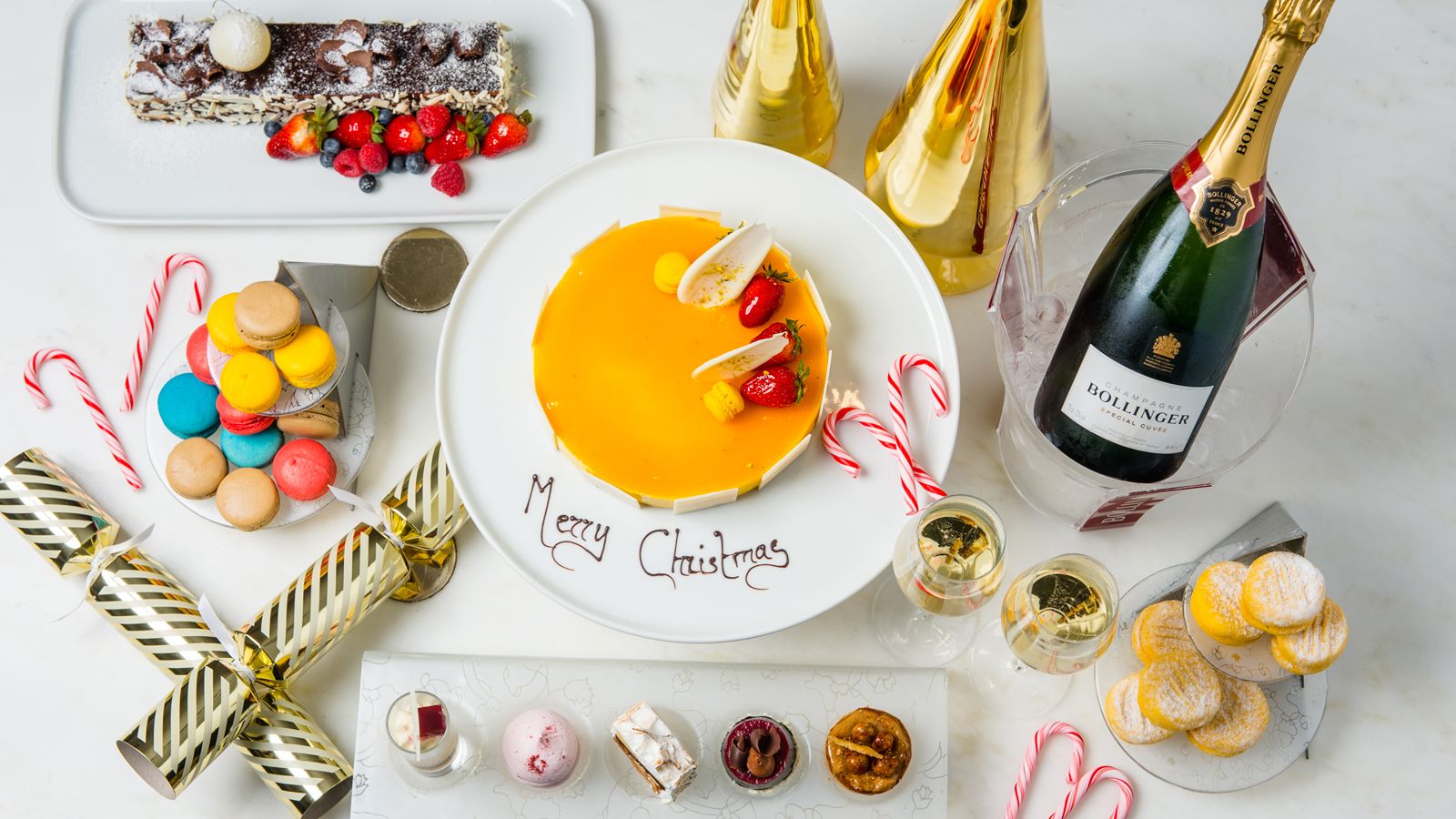 On Christmas Eve and Christmas Day, Sheraton Melbourne Hotel will host a delicious Seafood Buffet,complimented by Executive Sous Chef, Gil Zamudio's, signature salads and delectable homemade desserts. No Christmas in Australia is complete without an abundance of market fresh seasonal seafood and the Sheraton promises to deliver selections of the finest oysters, Alaskan crab, tiger prawns, Tasmanian salmon and lobster.
Christmas Eve Buffet Dinner
24 December 2017
6:00 PM to 10:30 PM
$129 per adult
$64.50 per child
Christmas Day Buffet Lunch
25 December 2017
12:00 PM to 2:30 PM
$275 per adult
$137.50 per child
Christmas Day Buffet Dinner
25 December 2017
6:00 PM to 10:30 PM
$175 per adult
$87.50 per child
Celebrate with your loved ones and start the countdown to 2018 at Little Collins St Kitchen. Start your New Year celebrations with an optional two hour beverage package at dinner, including premium Australian sparkling, red and white wine, beer, soft drink and juice.
31 December 2017
1st Sitting: 6:00 PM – 8:00 PM
2nd Sitting: 8:30 PM – 10:30 PM
$174 per adult (includes two hour beverage package)
$129 per adult
$64.50 per child
Little Collins St Kitchen
at Sheraton Melbourne Hotel
27 Little Collins Street
Melbourne VIC 3000
E lcsk.melbourne@sheraton.com
T +61 3 9290 1056