Exciting Dining Experiences at Sheraton Melbourne Hotel
Visitors to Melbourne are spoilt for choice when heading out for dinner in the city and the Sheraton Melbourne Hotel contributes to the variety of culinary options in the CBD. Our four dining venues offer distinct experiences and atmospheres to suit every taste.
Enjoy local flavours and fresh produce with French influence at our signature restaurant Little Collins St Kitchen, a superb venue for a romantic dinner for two or a family gathering over the sumptuous seafood buffet. Explore our take on Chinese cuisine at contemporary restaurant and bar, EAST. End the night with views of the Melbourne city skyline or with a drink by the fireplace at Terrace Bar. Wake up to a barista made 5 Senses Coffee at The Crux & Co Patisserie and be tempted by our pastry cabinet filled with flaky pastries, tarts and cakes that will make any sweet tooth weak at the knees. At the Sheraton Melbourne hotel, dining is a vibrant experience.
Explore the Sheraton Melbourne hotel's signature restaurants:
Little Collins St Kitchen
Tempt your taste buds at our signature restaurant Little Collins St Kitchen.
Terrace Bar
Relax over a drink while you soak in the Melbourne city skyline.
EAST
East is a contemporary tapas-style restaurant and wine bar, reinterpreting the Chinese dining experience.
Seafood Buffet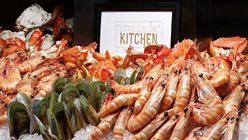 Turn lunch or dinner into a lasting memory with our signature seafood buffet.
Afternoon Tea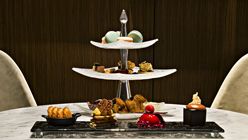 Experience this 'Parisian Affair' featuring a range of sweet and savoury delights.
Crux & Co Patisserie
Enjoy coffee and a delicious pastry at our newest patisserie.
Star Privilege
Experience the difference as a privileged member.
SPG Cravings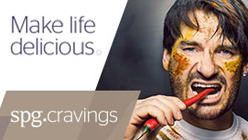 Exclusivity and benefits for SPG Members.