School Holidays
25 September – 6 October
Motivate the kids these school holidays and fuel their minds with an interactive cupcake-decorating workshop at Little Collins St Kitchen. Our culinary experts will introduce all children 5-12 years old to the art of patisserie while the parents enjoy afternoon tea. All parents are welcome to join in the fun and enjoy their little chef's creations afterwards!
For the adults, the afternoon tea menu will offer favourites such as the mandatory scones with jam, lemon curd and cream, plus a delicious array of freshly prepared sandwiches, savoury items and sweet treats from our pastry chef.
Enjoy complimentary self-parking all week at Wilson's Parking (subject to availability).
25 September – 6 October
Monday - Friday
12:00 PM - 2:00 PM
$55 per adult including afternoon tea
Kids dine for free, one child per adult*

*Additional children $25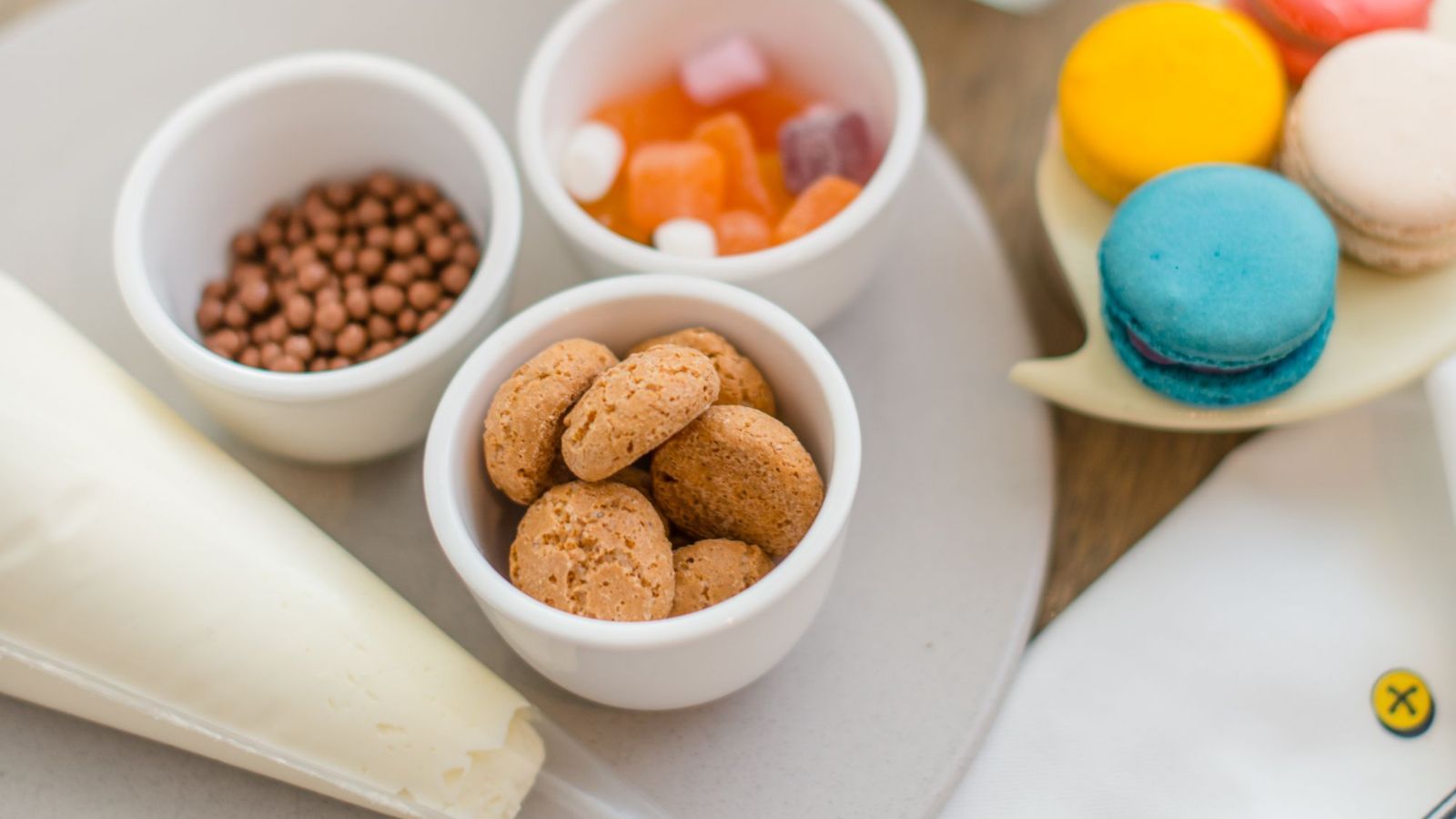 Kids Menu
Cupcakes
Lollies
Yoyo Biscuits
Choice of Ham Sandwiches, Cheese Sandwiches or Vegemite Sandwiches.
Bowl of fries with tomato sauce. Carrot, celery and cucumber sticks served with yoghurt dip.
Served with a Milkshake, Juice or Soft Drink.
Kids Can Cook
At Little Collins St Kitchen
Level 1, 27 Little Collins Street
Melbourne VIC 3000
T +61 3 9290 1056
E lcsk.melbourne@sheraton.com