Inspired Ingredients. Expertly Matched.
DISH OUT ON UNEXPECTED PAIRED DELIGHTS
Tucked at the Paris end of Little Collins Street lies Melbourne's five star hotel, Sheraton Melbourne Hotel & their signature restaurant Little Collins St Kitchen. We've given our menu a new look offering distinctive flavours & unexpecated culinary sensations. The new menu pays homage to imaginative ingredient combinations with the introduction of 'Paired'. Join us to find your perfect pair.
Paired Menu
Croquettes – Chablis, Domain Bernard, 2014 - $15
Little Creatures, Pale Ale, Geelong - $10
Oysters Natural – Mojito - $20
Mountain Goat, Organic Steam Ale, Richmond - $10
Oysters Kilpatrick – Croser Sparkling, Adelaide Hills, NV - $15
Napoleone Apple Cider, Yarra Valley - $12
Zucchini Fingers – Lorimer, Semillion-Sauvignon Blanc, 2015 - $10
Hawthorn, Pale Ale - $10
Chicken Skewers – Riesling, Knappstein, 2014 - $14
Spanish Romesco Style Prawns - Oyster Bay, Pinot Gris, Hawkes Bay, 2014 - $10
Fat Yak, Pale Ale, Matilda Bay - $10
Grilled chorizo – Prosecco Divici, De Bortoli, Yarra Valley - $12
Barrow Boys Stormy Lager, Melbourne - $10
Olives with lemon and chilli – Bollinger, Special Cuvée, Brut NV - $30
Mountain Goat, Hightail Ale, Richmond - $10
Mushroom and Taleggio Bruschetta – La Bohéme, Pinot Gris and Friends, Yarra Valley, 2015 - $10
Hawthorn, Pilsner - $10
Indulge Yourself in Unexpected Culinary Delight
The new menu uniquely pairs sharing plates and bar snacks with featured wines from the Sheraton Selects - a selection of premium wines and local crafted beers showcasing Australia's new and upcoming wineries and craft beer breweries.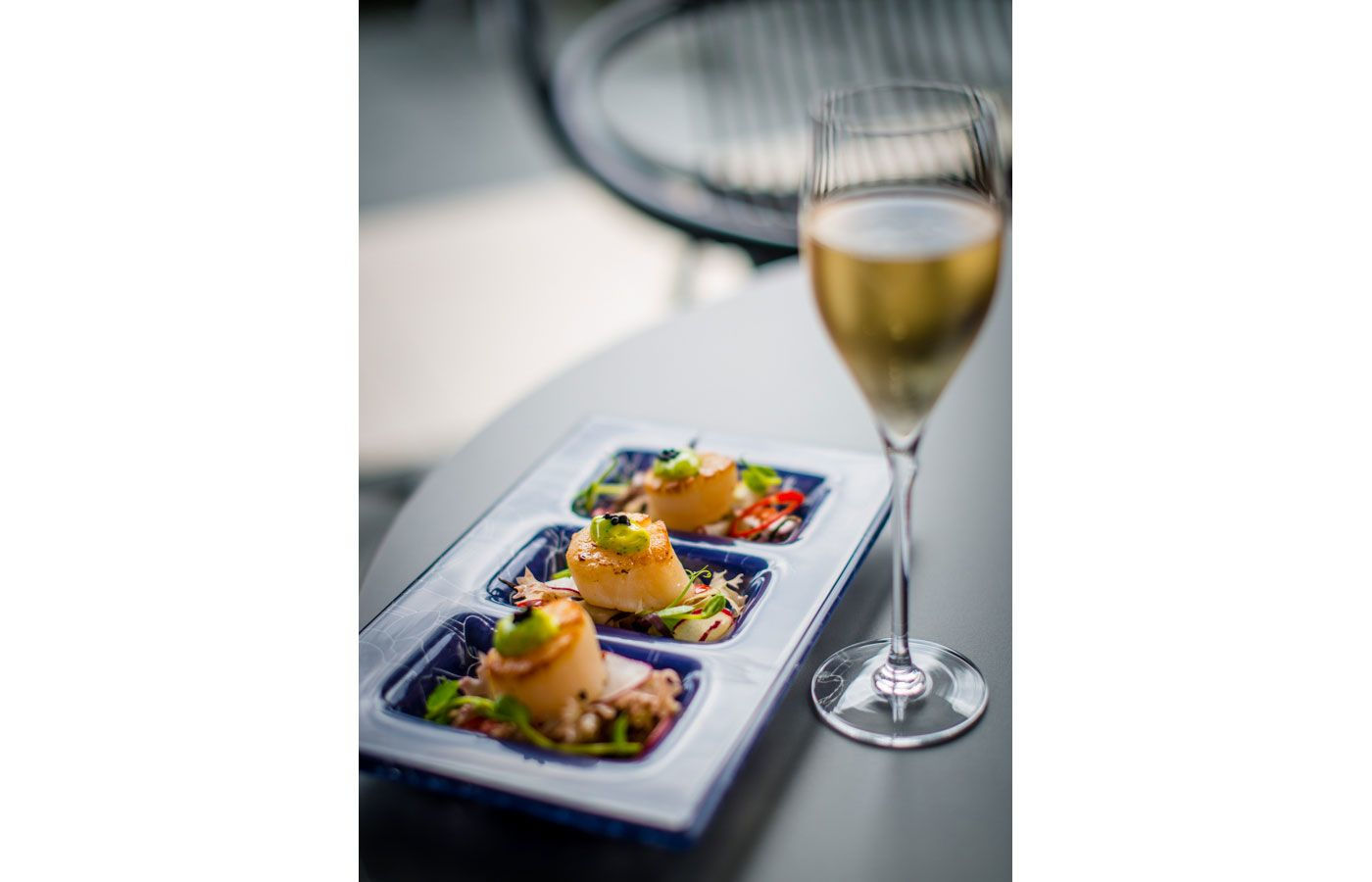 Little Collins St Kitchen
Level 1, Sheraton Melbourne Hotel
27 Little Collins Street
Melbourne VIC 3000
T +61 3 9290 1056
E lcsk.melbourne@sheraton.com